The Avatar Course is a nine-day, self-empowerment training delivered by a Licensed Avatar Master. The Avatar tools, when properly understood and used, dramatically increase your ability to live deliberately, and take control of your life. If you need to identify and resolve a self-sabotaging belief or behavior, Avatar can help you. If you want to create a harmonious relationship, achieve success, remove grief and stress from your life, and achieve peace of mind, Avatar can help you.
Since its introduction in 1987, well over 100,000 people around the world have completed the Avatars Course. It has been translated into 30+ languages, and it is currently available in 70+ countries
---

Why do I need Avatar Training?
Without Avatar training, people's lives are steered by the urging of their deepest, most resisted, transparent (invisible) beliefs.
The Avatar Course is based on the simple truth that your beliefs cause you to create or attract the situations and events which you experience as your life. The goal of the Avatar Course is to guide you in an exploration of your own belief systems and to equip you with the tools you need to make the changes you want.
The Avatar Course will amaze you. It will open a window on the inner workings of your personal consciousness that very few people are aware of. Avatar training will teach you the skills and abilities you need to deliberately restructure your life.
---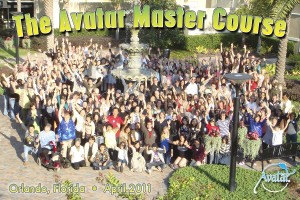 How is the Avatar Course structured?
The ReSurfacing® Workshop (Section I of the Course), invites an exploration of how your beliefs affect your life. The result of the exercises is personal insight, and the opportunity to start making changes in your life immediately.
ReSurfacing is offered as a stand-alone two-day workshop or as the first two days of the full Avatar Course. After ReSurfacing, you'll know whether or not Avatar training is for you.
Section II of the Avatar Course (The Exercises) leads you to an experiential awareness of your own existence, a quiet mind, and the effortless ability to create personal reality.
Section III of the Avatar Course (The Rundowns) explores the foundational beliefs that create the universe, and teaches a simple and highly effective technique for managing beliefs. The technique is used in a series of rundowns to remove conflicts, limitations, persistent conditions, and even pain…
The complete Avatar Course normally takes nine full days to complete. Click to see our Current Schedule of Avatar Courses.
---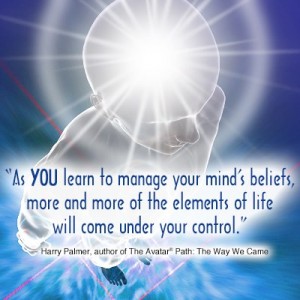 What makes The Avatar Course different?
The Avatar Course is a nine-day consciousness training delivered only by licensed Avatar Masters. Avatar is the purest, most powerful self-development program available today at any price.
An Avatar Master guides you through a series of experiential exercises that enable you to align your consciousness and beliefs with what you want to achieve. Through Avatar training, you will experience your own unique insights and revelations.
The Avatar Course takes you to an experiential knowingness and full awareness of the You that is the originator of your experience of life. This is a profound and enlightening shift.
Personal responsibility is the ability to determine one's own decisions, choices, and actions. In Avatar, this is called being source. A natural outcome of increasing this ability is that people discover and take charge of areas in their lives that they haven't been controlling.
Avatar's emphasis on increased personal responsibility contributes directly to creating an ENLIGHTENED PLANETARY CIVILIAZTION®.
---
How to Tell if The Avatar Course is Right for You…
Would you like to be free of old restraints that make you unhappy?
Would you like to align your beliefs with the goals you want to accomplish?
Would you like to feel more secure about your ability to conduct your own life?
Would you like to experience a higher, wiser, more peaceful expression of self?
Would you like to be able to rise above the sorrows and struggles of the world and see them for what they really are?
Would you like to experience the state of consciousness traditionally described as enlightenment?
Are you interested in improving the world?
If you answered "YES" to one or more questions, then Avatar training is for you.
Click here to see what people have to say after completing the Avatar Course…